In Ashiatsu, the practitioner uses their feet to deliver treatment while keeping balance using overhead bars. The name comes from the Japanese "ashi" for foot and "atsu" for pressure. A
This technique typically uses the heel and surface of the foot as the therapist applies techniques ranging from rapid friction or heavy deep pressure across muscles. In its earliest mention the practitiner used overhead ropes to keep balance and position over the body of the client. In later adaptations, overhead bars became more the practical alternative.
Benefits of Ashiatsu Massage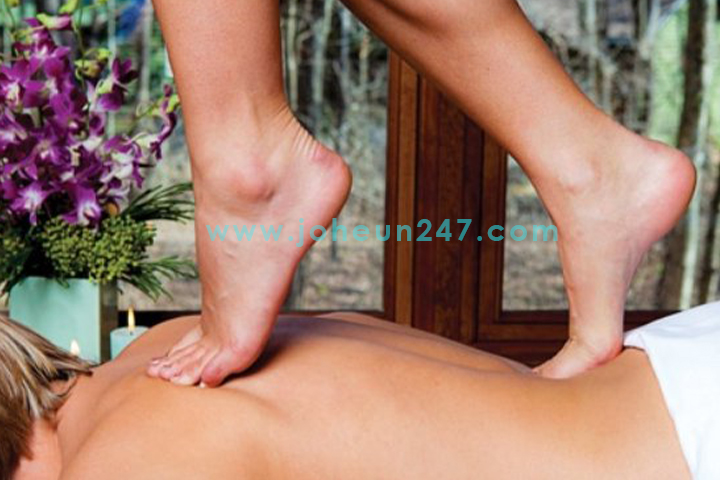 Allows practitioner to apply more pressure
Increased joint flexibility
Helps alleviates pain
Promotes better sleep
Reduces anxiety
Ashiatsu is not just "walking on back" but involves more techniques, pressure and distribution of body weight as the practitioner is positioned over the client's back.